Project title: Strengthening professional adult education in rural areas
Axis:  Measure 1.1Social Cohesion
Amount requested: SRB € 124,540.00  & BIH € 103,610.00                        Total € 228,150.00
Applicants:  Applicant 1 – Caritas of Bishops Conference of Bosnia and Herzegovina – Sarajevo, Bosnia and Hercegovina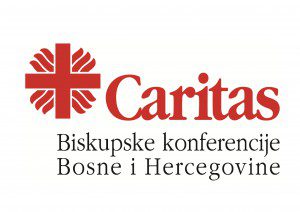 Applicant 2 – Caritas Sabac – Sabac, Serbia

Partners: Applicant 1's partners – Municipality of Kresevo, Municipality of Kiseljak
Applicant 2's partners – Caritas Serbia, City of Sabac
---
Duration of the Action:  18 months
Overall objectives:
1.Reinforcing social links in rural areas
2.Preventing social isolation of marginalized rural groups: women, youth, the elderly
3.Revitalization and development of rural areas
4. Fighting rural exodus in the cross border area
Specific objective

: Offering new employment opportunities to rural families in Central Bosnia and Macvanski County through professional adult education.  We strive to upgrade technical skills of rural vulnerable groups by provision of tailor made trainings, better access to market information and regional networking.
Target groups:

   320 unemployed rural family members in both areas will have direct access to tailor made trainings and improved information to develop/upgrade their professional skills. By regional exchange, they will also build links to professional networks and bodies both within and beyond their respective countries. Two thirds of the trainings (B&B businesses, homemade food preparing, medicinal herbs, homecare giving) are devoted to the social and economic empowerment of women so as to make them active partners in earning for their families. The rest of  the modules (beekeeping, tourist guidance and outdoor activities) will be mainly addressed to rural youngsters (population below 30). In addition, 40 representatives of the relevant local and regional institutions: local policy makers, National Employment Services, Centers for Social Welfare, NGOs will get familiar with innovative tools to fight against social exclusion. The seminars and exchanges will also be of particular importance to people in a variety of roles such as social planning professionals and public officials to elicit new ideas and instruments in creating an integrated approach in preventing social exclusion.
Final beneficiaries:

around 30.000 persons are composed of households below the poverty line, mostly unemployed in the project  area (Sabac with the surroundings on the Serbian side and Fojnica, Kresevo and Kiseljak in the Bosnian part) including those with: limited access to alternative sources of off-farm income; limited opportunity for diversification of farm enterprise, restricted access to financial resources and lack of ownership.
Estimated results of the action
:
– Offering new professional skills to rural families through tailor made assistance.
–  Rural families linked to professional and social network in respective areas by regional exchanges and better access to information
–  Local decision makers/public stakeholders better informed about innovative tools for fight against social exclusion.
Main activities:
1. Creation of 7 functional maps and training curricula under 3 sectors: agriculture(processing herbs, beekeeping, homemade food), tourism(B&B, outdoor activities, tourist guidance) and social services (homecare giving).
2. Delivery of 14 vocational trainings (in agriculture, tourism, social services).
3. Training follow-up: creation of 14 manuals, reporting, assessment
4. Visits to 4 national fairs on agriculture and tourism in BiH and Serbia: Belgrade, Novi Sad, Sarajevo, Mostar
5. Regional cross border exchange: study tour on beekeeping to Macva
6. Regional cross border exchange: Joint workshop on herbs processing in Fojnica.
7. Study visit  to Caritas Linz: How to create employment opportunities for vulnerable groups..
8. Organization of a joint cross border conference in Serbia:  Innovative tools for fight against social exclusion.
9. Study visit to France: area-based approach toward higher rural employability.
https://srb-bih.org/wp-content/uploads/2018/12/cb-hih-logo2.png
0
0
Jelena Stojanov
https://srb-bih.org/wp-content/uploads/2018/12/cb-hih-logo2.png
Jelena Stojanov
2013-03-01 12:56:01
2017-09-30 11:32:23
Project Overview