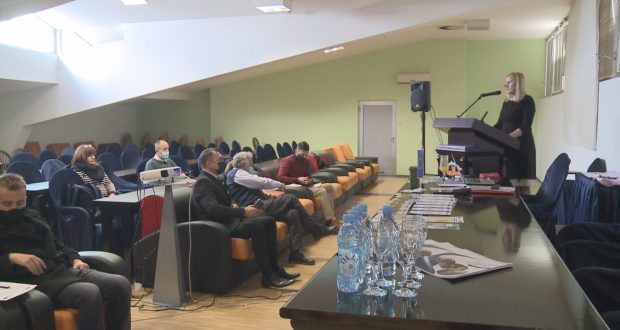 At the conference, media representatives and other participants were introduced to the realized project activities of introducing primary waste selection in 6,400 households from Užice and Tuzla. The results that affect the improvement of sustainable and environmentally friendly work of utility companies in these cities are presented. An additional focus of the conference was placed on considering the possibility of improving waste management in Tuzla and expanding this system to other areas in Tuzla Canton.
The project achieved the following results:
A waste separation system was conceived and established at the place of origin in 6,400 households in Užice and Tuzla, where 10,000 bins for packaging and mixed waste, 600 composters for organic waste management were distributed and 141 containers for glass, packaging and mixed waste were installed.
The technical capacities of utility companies for separate waste collection have been improved on the project territory. Two trucks, waste baling presses and 3 containers were procured under the project.
Six workshops were organized for over 50 employees of three PUCs from Uzice and Tuzla, who work on the collection and transport of municipal waste and on the sorting and baling of secondary raw materials. The capacity of utility companies' staff for separate waste collection and secondary treatment has been improved.
The education system for separate collection of communal waste and home composting was established and improved by direct education of citizens in the field and conducting15 public consultation for more than 600 participants on the project territory.
Monitoring of the newly established systems was conducted in Uzice and Tuzla after 9 months of establishing and functioning of the system of primary waste selection. About 2,000 households were visited and additionally educated. The monitoring was performed by students of the Faculty of Technology from Tuzla and students from high school from Uzice.
Since January 2020, 214 tons of packaging waste and 4.4 tons of glass packaging have been collected in Tuzla, and 217 tons of recyclable waste and 9.6 tons of glass packaging have been collected in Uzice within the project, which has greatly contributed to the preservation and longer duration of landfills in these two cities.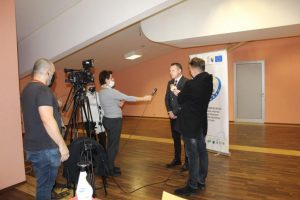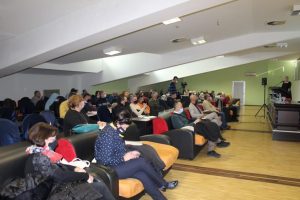 https://srb-bih.org/wp-content/uploads/2020/12/Still1217_00002-620x330.jpg
330
620
Irena Markovic
https://srb-bih.org/wp-content/uploads/2018/12/cb-hih-logo2.png
Irena Markovic
2020-12-21 21:48:12
2020-12-28 22:01:29
The final conference of the project "Suburban recycling – Establishing system of waste management in suburban area of Uzice and Tuzla" was held at December 17, 2020 in Tuzla