The Uzice Tourist Organization, as the leading partner in the project E-CrossPass, ded by the European Union through the IPA Cross-Border Cooperation Program Serbia – Bosnia and Herzegovina 2014-2020, has achieved significant success by organizing a five-day study visit to Hungary, the Czech Republic, and Austria. This visit was a crucial step in achieving the project's goals.
Fifteen participants from relevant sectors, including representatives of local authorities, regional development agencies, tourist organizations, as well as key economic entities in the tourism and environmental protection sectors from both countries, had the opportunity to explore the "Leading Quality Trails – Best in Europe." These trails represent high standards set by the European Ramblers Association and will be established as part of the project in the cross-border area of Serbia and Bosnia and Herzegovina, covering a total length of 580 km.
The aim of the study visit was to enhance knowledge in outdoor tourism and gain new experiences in balancing ecological, economic, and socio-cultural aspects of high-quality European trails' development. This approach seeks long-term sustainability, high tourist satisfaction, and enriching visitor experiences.
During the visit, the project team members, along with partners, visited one of the best European trails, "The Lužnice Valley Trail" in the Toulava area. During a full-day hike along a 10 km stretch of the trail, trail managers demonstrated the diversity of landscapes, infrastructure, and route characteristics without harming the environment, making the attractiveness of the routes measurable and ensuring a high-quality hiking experience.
The study visit also included visits to the Chocolate Museum, underground tunnels, getting acquainted with the region's history, local gastronomy, and traditional values. This allowed participants to better understand the concept of "Leading Quality Trails – Best of Europe" (LQT-BE), which promotes the optimal use of environmental resources for tourism development while respecting the socio-cultural authenticity of host communities, cultural heritage, and traditional values.
The study visit also covered a brief visit to a section of the E4 European hiking trail in Hungary, the National Blue Path section, and a short visit to a part of the E8 European hiking trail in northwestern Austria.
This project promises to contribute to tourism development, environmental conservation, and the improvement of economic cooperation between Serbia and Bosnia and Herzegovina, making the cross-border area even more attractive to tourists and investors.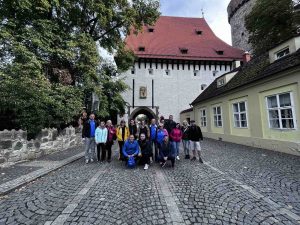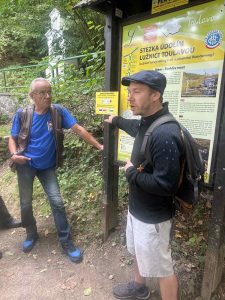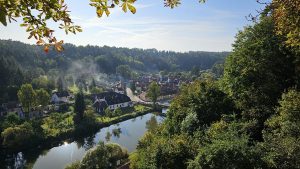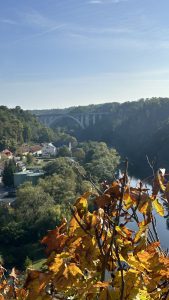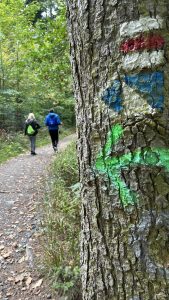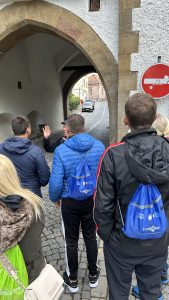 https://srb-bih.org/wp-content/uploads/2023/10/1.jpg
1200
1600
Irena Markovic
https://srb-bih.org/wp-content/uploads/2018/12/cb-hih-logo2.png
Irena Markovic
2023-10-11 14:15:43
2023-10-11 14:27:49
Project "E-CROSSPASS": Conducted Study Visit to "Leading Quality Trails – the Best in Europe" (LQT)