The final conference within the project "Zero Waste Municipality" was held on February 23 and 24, 2023 in Divčibare. The conference has aimed to present the results of project implementation as well as the experiences of direct beneficiaries.
More than 85 participants, representatives of public utility companies, representatives of municipal administrations and educational institutions from over 97 municipalities in the cross-border area had the opportunity to exchange experiences and opinions on the implementation of the concept of zero waste in local communities.
At the first day of the conference, utility companies from six pilot municipalities that participated in the project presented results and the gained experience . The lecturers talked about the pilot actions based on the principles of zero waste and circular economy, carried out in the past two years and highlighted the results achieved in their local communities.
"I am very glad that our municipality participated in the project "Zero Waste Municipality" . We are extremely satisfied with the results achieved trough implementation of the project", stressed Aleksić, the representative of PUK "12. September".
Ат the second day, the focus was on project activities aimed at educational institutions. Ena Markotić, an expert in the field of environmental protection and chemical safety, who worked on the preparation of the Teacher's Manual, spoke about the pilot activities of introducing additional educational content into the educational program in six secondary schools.
"I'm glad that we had the opportunity to exchange experiences with colleagues from other schools in the border area. Our fokus was on introduction of content on environmental protection into curricula, as well as on the challenges and opportunities to implement them. It is particularly significant that the project brought together representatives of both educational institutions and the local community and utility companies. Gymnasium "Josif Pančić" will continue the implementation of activities that contribute to raising awareness of the importance of environmental protection", said Tanja Radovanović, speaker and panelist on the second day of the Conference.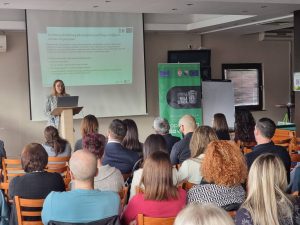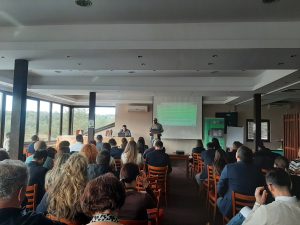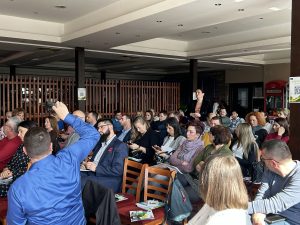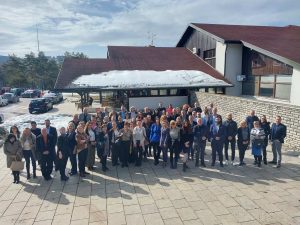 https://srb-bih.org/wp-content/uploads/2023/02/viber_image_2023-02-24_10-25-22-241.jpg
1200
1600
Irena Markovic
https://srb-bih.org/wp-content/uploads/2018/12/cb-hih-logo2.png
Irena Markovic
2023-02-28 10:50:45
2023-03-02 22:26:54
We've counted to zero! - Final conference of the project "Zero Waste Municipality"