In the period from 28 to 29 October 2021 meetings of the expert team of the project "3E" were held in the Center for Professional Development Šabac.
During these meetings, the expert teams analyzed the following topics:
Analysis of the planned results of the project and how to achieve them
The role of expert teams
Establishment and role of Local Partnerships for Employment
The situation in the Republic of Serbia and the experience from Bosnia and Herzegovina
Opportunities for establishing a Local Partnership for Employment in the City of Visoko
Local Employment Action Plan – City of Sabac
Training center / training unit operation
Equipment required for the operation of the training center – training unit and procurement process according to EU rules and program rules
Development of training programs for unemployed persons – rules
The process of accreditation of educational programs in the Republic of Serbia within the Qualification Agency
Development of a training program for the training center in Visoko
During the meeting, the participants of the expert working group of the project visited the training workshops for CNC and 3D printing that operate within the Training Center Sabac. Within the practical part of the training, the manner and methods of work were explained.
At the end of the workshop, the expert team from the city of Visoko was given working material that can be used for a develop local employment partnership and local employment action plan.
The main goal of the project "3E" is to support employment and increase employment opportunities in the Mačvanski district in Serbia and Zenica-Doboj Canton in Bosnia and Herzegovina.
The main goal of the meetings for the expert teams of the two Cities was the transfer of knowledge and experience related to the establishment and operation of local partnerships for employment, establishment and operation of training centers and the development of educational programs for unemployed persons to acquire and improve their knowledge and skills.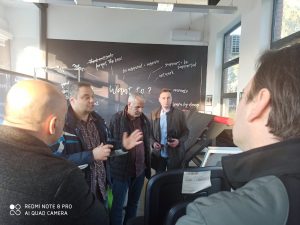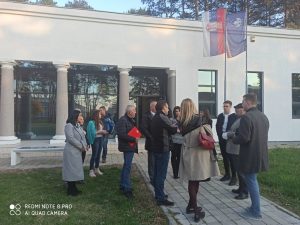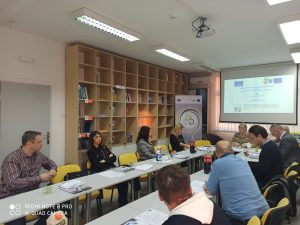 https://srb-bih.org/wp-content/uploads/2021/11/Foto-3.jpg
1201
1600
Irena Markovic
https://srb-bih.org/wp-content/uploads/2018/12/cb-hih-logo2.png
Irena Markovic
2021-11-03 12:54:56
2021-11-03 13:04:30
Two meetings were held in Šabac with aim to the transfer of knowledge and experience