Under the project "Improving readiness for emergency interventions and coordinated response in the border area of ​​Serbia and Bosnia and Herzegovina", a three-day rescue exercise from fast waters on the Drina was held near Bajina Bašta. The exercise was held in the period from October 14 to 16, 25 rescuers from the mountain rescue services of Serbia and Bosnia and Herzegovina, as well as members of the mountain club "Tara" participated in the mentioned activity.
In addition, media promotion of the project was held and the previous project results were presented. The event was held on October 15 at the Tara National Park Visitor Center.
The project manager, Marko Čalija, said that the rescuers know very well how important speed and knowledge are when people find them in emergency situations, such as floods,or earthquakes. That's why we started a campaign to raise awareness of emergency situations, among citizens in border areas. We recently conducted a survey, and our results show that citizens know what emergency situations are, but very often they don't know what to do or whom to turn to when it happens," said Calija.
Thanks to this project, the mountain club "Tara" finished equipping the mountain lodge in Rastište, and acquired an ATV vehicle, as well as technical and rescue equipment. Nenad Lačić from the "Tara" Mountaineering Club said that the club paid special attention to cooperation with organizations from the public sector that works in the field of emergency management, as well as with civil society organizations.
Also in the project activities participate the Mountain Rescue Services of the Brčko and Sarajevo districts. Adnan Osmanović, from the Mountain Rescue Service, Brčko District, said the Station was equipped with a rescue boat and a trailer, which were used in the rescue exercise.
Dženadin Veladžić from the Mountain rescue service of the Sarajevo station said that this was equipped with a quad bike and a sled, Also, he emphasised that MRS Sarajevo organized training for ski touring on Bjelašnica.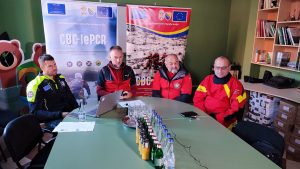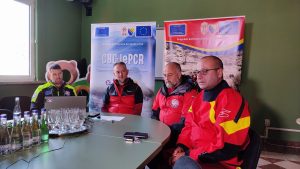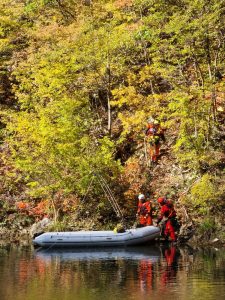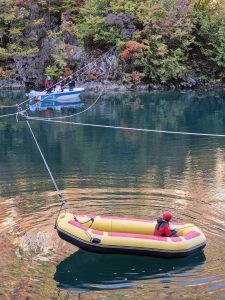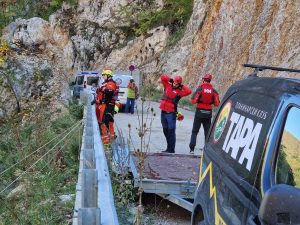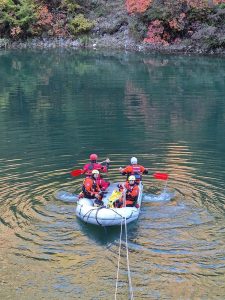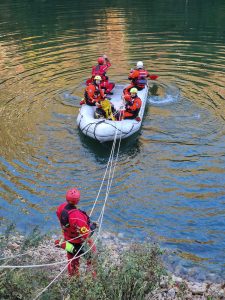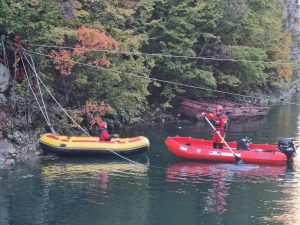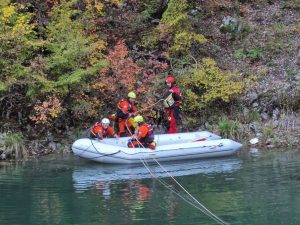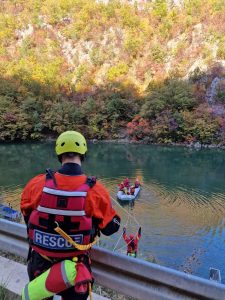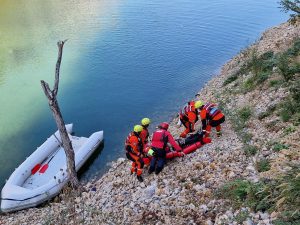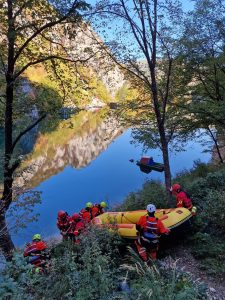 https://srb-bih.org/wp-content/uploads/2022/10/IMG-19fd00b5ad40f628481b0dbad375702c-V.jpg
1350
1800
Irena Markovic
https://srb-bih.org/wp-content/uploads/2018/12/cb-hih-logo2.png
Irena Markovic
2022-10-17 12:31:19
2022-10-17 12:37:08
The project "Improved Emergency Preparedness & Coordinated Response in Cross-Border Area of Serbia and Bosnia and Herzegovina (CBC -IePCR)" presented results and held a rescue exercise from fast waters on the Drin