Today, in Zlatibor, another step towards strengthening regional cooperation and improving the lives of citizens of Serbia and Montenegro was officially taken. Serbia's Minister for European Integration, Tanja Miščević, together with her colleagues, signed the Financial Agreement for IPA III Financial Perspective 2021-2027, with a total value of 8.4 million euros. This agreement is part of the Cross-Border Cooperation Program Serbia – Montenegro.
The agreement was signed in the presence of the European Union Ambassador to Serbia, Emanuele Giaufret, and the State Secretary in the Ministry of European Affairs of Montenegro and the National IPA Coordinator, Milena Žižić.
Miščević emphasized the importance of these "small IPA" projects, despite their limited funding. She highlighted that these projects have brought significant benefits to hundreds of thousands of citizens in Serbia and across the border. Their collaborative efforts have the potential to achieve much greater efficiency and better results than closing off within national borders.
Minister Miščević also emphasized that these projects are not only crucial for Serbia's European path and EU membership but also a testament to partnerships that go beyond mere partnership negotiations. So far, within the cross-border program with Montenegro, projects worth 12.6 million euros have been contracted, while projects worth even 23 million euros have been agreed with Bosnia and Herzegovina. These projects are focused on areas such as healthcare, tourism, social inclusion, social work, and the protection of cultural heritage.
This agreement represents another step towards strengthening regional cooperation and improving the quality of life for the citizens of these countries. We look forward to the future with optimism and anticipate the realization of these projects, which will bring many benefits to our communities.
"Today, a completely new agreement on the Cross-Border Cooperation Program Serbia – Montenegro was signed, with a total of 8.4 million euros provided from the funds of the European Union," Ambassador Giaufret said.
"In recent years, the European Union has recognized the importance of cross-border cooperation in addressing key issues such as public health, employment, and the preservation of rich cultural heritage. These programs serve as a beacon of hope and progress in these regions, promoting unity and development," the EU Ambassador stated.
He noted that previous examples of cross-border projects demonstrate the power of collaboration in addressing common challenges and seizing opportunities for growth and development.
"Through investments in public health, employment, and cultural heritage, these programs create stronger bonds among neighboring peoples. They serve as evidence of the EU's commitment to a united, prosperous, and peaceful Europe," concluded Giaufret.
The cooperation between Serbia and Montenegro in the field of cross-border cooperation has a long and successful history dating back to 2008. At a recent event, Milena Žižić, State Secretary in the Ministry of European Affairs of Montenegro and the National IPA Coordinator, reminded everyone of past successes and plans for the future.
Through six public calls, Serbia and Montenegro have contracted a total of 62 projects worth over 13 million euros. These projects have had a wide range of impacts and have focused on various areas, including culture, healthcare, economic cooperation, social inclusion, employment, environmental protection, adaptation to climate change, and the development of tourist potentials. Their main goal has been to improve the quality of life for people in municipalities in northern Montenegro and in the Raška, Zlatibor, and Moravicki District in Serbia.
The Cross-Border Cooperation Program for the period 2014-2020, in particular, has contributed to the economic, social, and territorial development of these areas. Through this program, 26 projects were contracted within the IPA II financial perspective, with a focus on integration, joint development, and harnessing the potential of these regions to make them more attractive for living and working.
The third call of this program was focused on increasing employment, improving waste management and wastewater treatment, and enhancing the capacity to utilize tourist potentials. The value of this call was 3.41 million euros, and 10 projects were contracted that will further contribute to the development of the regions.
Milena Žižić expressed great satisfaction with the continuation of cooperation through the upcoming IPA III program for 2021-2027. This program will focus on two specific objectives: improving the quality of public, healthcare, and social services for the inclusion of marginalized groups in the border area. This is another step towards strengthening cooperation between Serbia and Montenegro and improving the quality of life for the citizens of these regions.
Following the ceremonial signing of the cross-border cooperation agreement between Serbia, Montenegro, and the European Union, Zara Halilović, Head of the Operational Structure of the Directorate for European Integration of Bosnia and Herzegovina, addressed the attendees.
Zara Halilović expressed special satisfaction with today's ceremony of signing the financial agreement, congratulating representatives of Serbia, Montenegro, and the European Union on this important step. She expressed her belief that the future Cross-Border Programme Serbia – Montenegro will be successfully implemented, further strengthening cooperation between these countries.
Zara Halilović also emphasized the significance of these programs in the context of the European path, stating that they will not only bring tangible benefits through projects and results but are also of great importance for the collaboration of partner organizations throughout the region. This cooperation will contribute to strengthening bonds among neighboring peoples.
It is expected that the signing of the financial agreement for the Programme Serbia-Bosnia and Herzegovina will be the next step shortly, further enhancing cooperation between these two countries in pursuit of common European goals.
Following the introductory remarks, grants were awarded within the Third Call for proposals under the IPA III Financial Perspective 2014-2020 for two cross-border programmes: Serbia – Montenegro and Serbia – Bosnia and Herzegovina. A total of 23 contracts worth 6.6 million euros were awarded to projects in these cross-border areas, contributing to the development and improvement of healthcare services, social inclusion, tourism and tourist infrastructure, economic development, entrepreneurship, biodiversity promotion, enhancement of entrepreneurial skills, and opportunities for vulnerable groups and youth.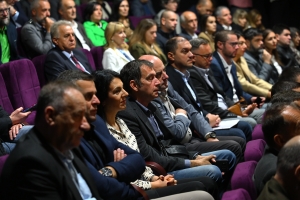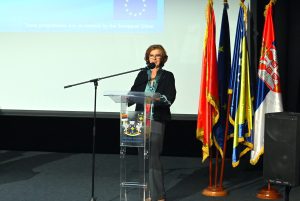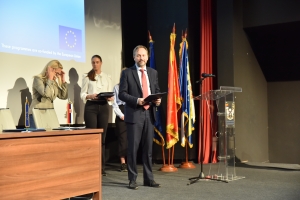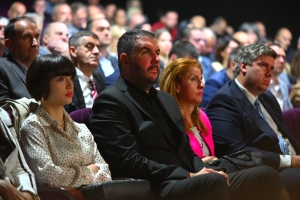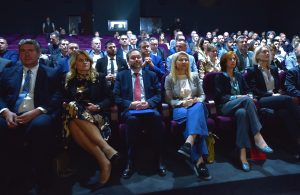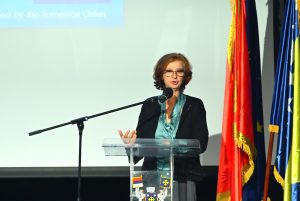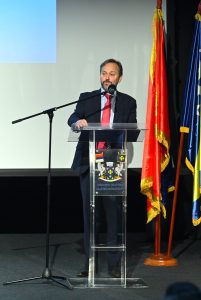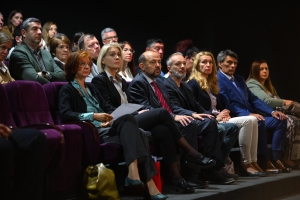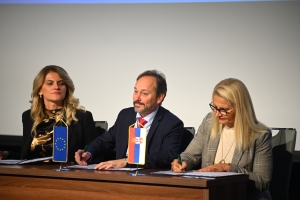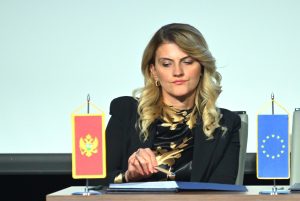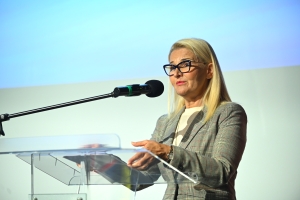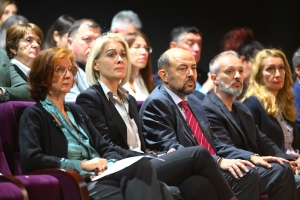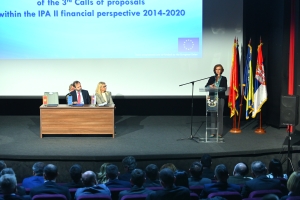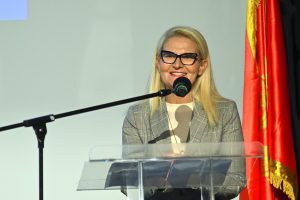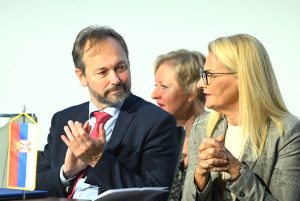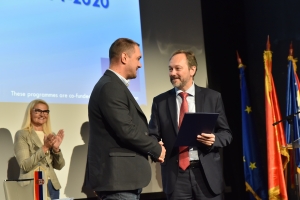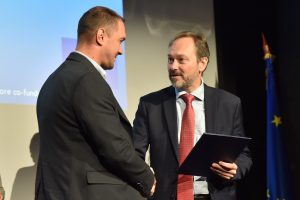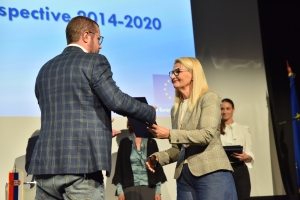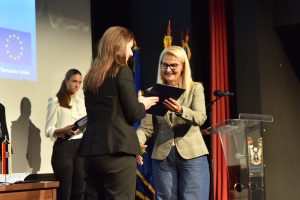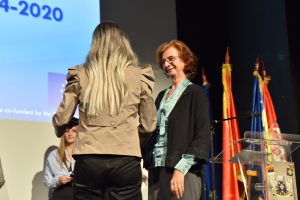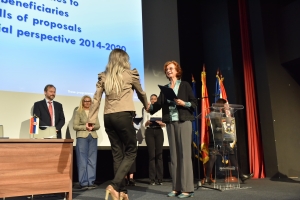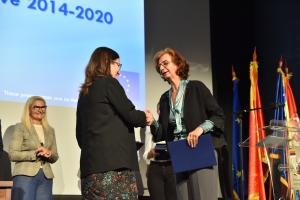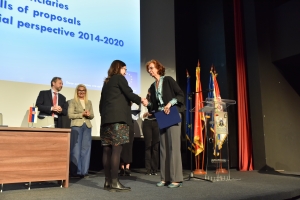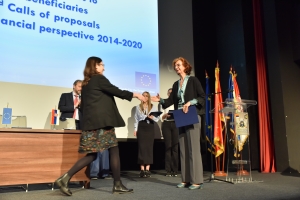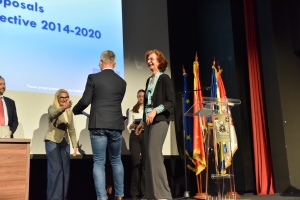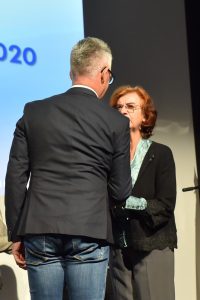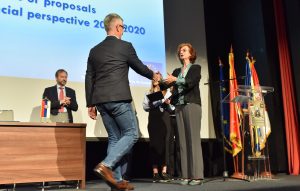 https://srb-bih.org/wp-content/uploads/2023/10/Z62_4308-scaled.jpg
1705
2560
Irena Markovic
https://srb-bih.org/wp-content/uploads/2018/12/cb-hih-logo2.png
Irena Markovic
2023-10-06 19:36:45
2023-10-06 20:41:14
The financial agreement between Serbia, Montenegro, and the European Union was signed during Grant award ceremony