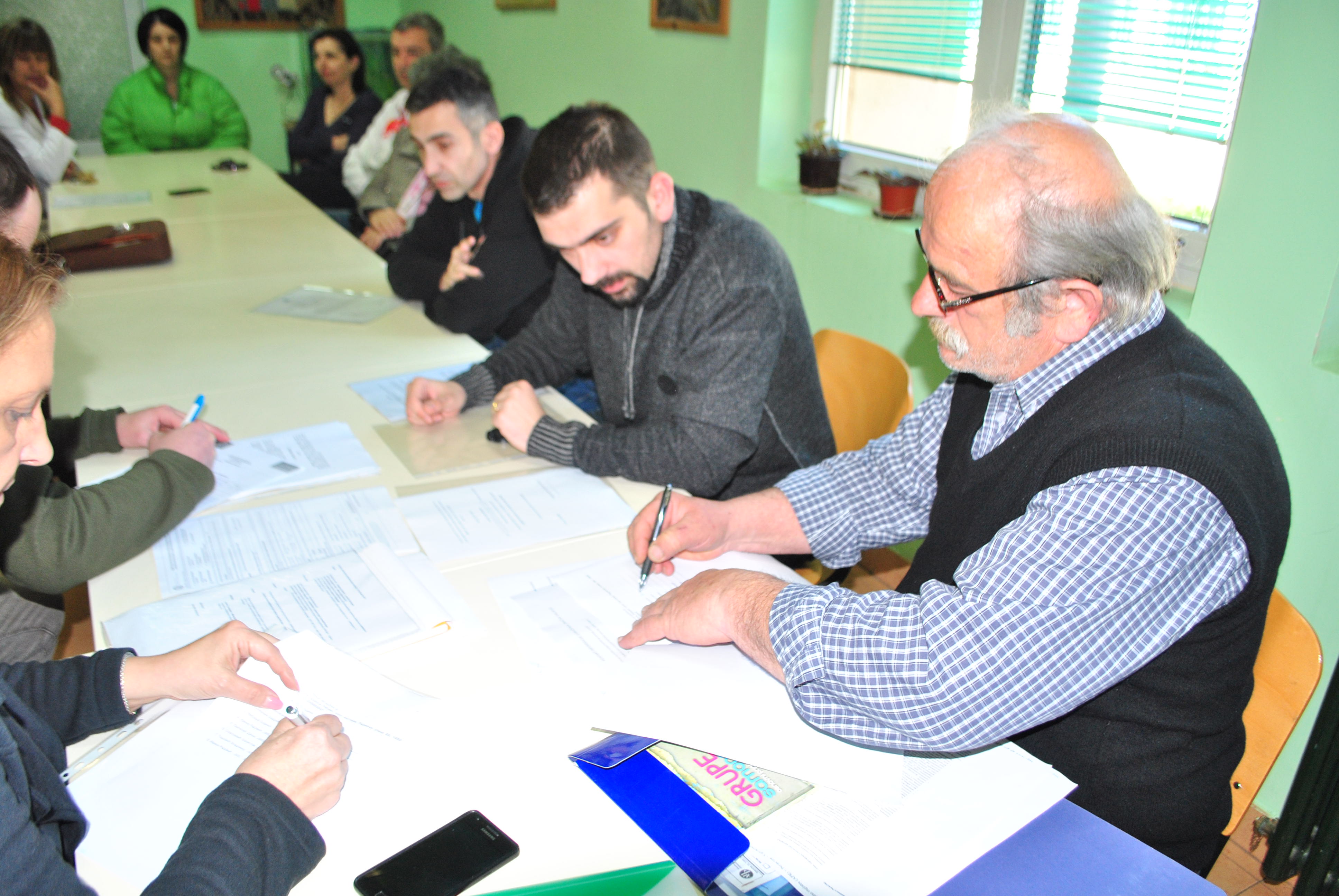 In accordance with the objectives of the project "UPSTREAM II – UPdate of Socialization and TREAtment of Mental health – part 2", the Association of users of mental health services Zracak (eng. Ray) was established in Valjevo on 2nd April 2015. The Association will deal with organizing gatherings of people with mental disabilities and their family members, for the purpose of advocacy, creation and realization of mutual ideas for improving the quality of life of vulnerable persons with mental disabilities as well as the quality of life of their family members. The achievement of these goals will be carried out through various forms of cooperation with national and international humanitarian and other organizations and public institutions, through the activity of volunteers and members of the Association in the form of training, seminars, forums, workshops and public events.
At the Founding Assembly of the Association, Aleksa Bukovski was elected president, while Irena Radovic and Nebojsa Bojanic are vice-presidents, and dr. Vladimir Tosovic and Ivana Radovic are members of the Board. In order to promote the work of associations and to assist the newly established association in the realization of its goals and overall mission, Svetlana Jankovic Beljanski, Assistant Mayor for social welfare and humanitarian issues of Valjevo, Radoslav Ljubicic, director of Caritas Valjevo and Dusan Peric, president of the association Dobri ljudi from Valjevo were unanimously elected as members of the Supervisory Board.
Thanks to the project UPSTREAM II which is co-financed by the European Union through the IPA cross-border programme of cooperation Serbia – Bosnia and Herzegovina, the newly established association will receive the necessary equipment for its operation, laptop, printer, camera and office furniture. They will furnish its corner within the office space obtained from the General Hospital in Valjevo.
After the formal registration, the Association of users of mental health services Zracak from Valjevo will join the newly established network for mental health "Naum" which consists of all eight existing Serbian associations of people with compromised mental health: Mir (Pirot), Valenca (Nis), Dusa, Herc, Videa (Belgrade), Duga (Zrenjanin), Sunce (Novi Knezevac) and Ulop (Novi Sad).
Although the official electoral assembly was held in early April, two members of the association took part in the training "Groups for self-help", which was held on 9th and 10th March in Belgrade, organized by Caritas Serbia, and thereby they acquired the necessary knowledge and experience to run self-help groups in Valjevo within regular Zracak's activities.
https://srb-bih.org/wp-content/uploads/2015/04/DSC_0008.jpg
2592
3872
Jelena Stojanov
https://srb-bih.org/wp-content/uploads/2018/12/cb-hih-logo2.png
Jelena Stojanov
2015-04-02 08:40:20
2017-09-28 12:56:52
Foundation of the association ZRACAK