On behalf of partner organizations, ProReha Center organized the opening conference in Vogošća at Monday, May 31, 2021 under the project "Improve employability of people from vulnerable groups through provision of new knowledge and skills".
In the introductory speech, Mr. Vedad Vajzović, director of ProReh Center, thanked to Caritas for support and the establishment of cooperation between project partners, which resulted in a joint project.
The project was presented by Mr. Miroljub Nikolic from Caritas Sabac, Mr. Nikolic stressed that the project s aims to improve the employability of people from vulnerable groups in cross-border areas and increase employment opportunities. New practical skills in the field of social entrepreneurship, social protection and social agriculture will be available to unemployed persons.
During the conference, representatives of state bodies spoke about the importance of planned project activities and the assessment of their impact on improving the employability of people from vulnerable groups, especially people with disabilities. Mr. Vjekoslav Čamber, Director of the Office of the Government of the Federation of BiH for European Integration, emphasized the work and employment of persons with disabilities. Mrs. Nihada Čolić, on behalf of the Ministry of Education of Sarajevo Canton, spoke about the importance of inclusive education, also she explained the forms of formal and non-formal education. Finally, active employment policies were presented.
During the discussion, Mr. Zlatko Malić, on behalf of Caritas BiH, pointed out the efforts and activities of Caritas in this area. Also, he expressed gratitude to the partner organizations and conference participants for their contribution.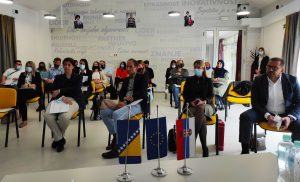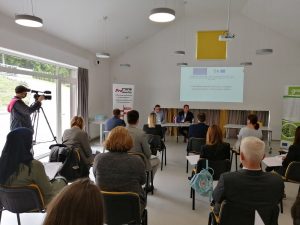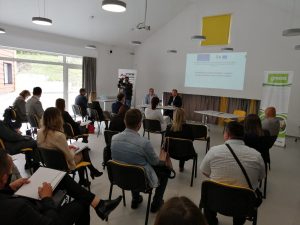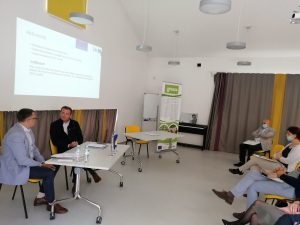 https://srb-bih.org/wp-content/uploads/2021/06/konferencija-ProReha-31-scaled.jpg
1552
2560
Irena Markovic
https://srb-bih.org/wp-content/uploads/2018/12/cb-hih-logo2.png
Irena Markovic
2021-06-03 00:27:32
2021-06-03 00:49:51
Employment of vulnerable groups is the topic of the opening conference in Vogošća