Under the project STEPin was organized Opening Conference in Sarajevo on 17th July 2021, with an aim to present to the target groups, and wider audience the activities of the STEPin project, whose implementation will last until 18th August 2022. Eminent lecturers such as prof.dr.sc. Mirsad Muftić, Kada Delić – Selimović, Tomislav Cvitanušić and others, who possess a vast experience, practically presented all aspects relevant to the issue of disability sport sector employment, and during the Q&A sessions discussed on various topics with the participants of the Conference.
"For the Olympic Committee of Bosnia and Herzegovina, the implementation of STEPin project represents a continuation of our previous efforts to secure equal opportunities for all to practice sport. Current research shows that what is most lacking in Bosnia and Herzegovina and Serbia is the educated staff who will work in the disability sport sector. Therefore, STEPin project has an aim to provide with new knowledge and practical advice for all those who already possess some experience in working with people with disability in sport, but most importantly it is designed for those who so far did not have the opportunity to get educated in this field, or would like to work with people with disability in sport. Knowledge is power, and the knowledge and experience transferred today by prominent experts will definitely improve sport for people with disability", said Aela Ajdinović, STEPin Project Manager, Olympic Committee of Bosnia and Herzegovina.
Finally, the participants were presented with STEPin project activities, with special focus on setting up STEPin platform, which will allow all those interested to participate online education – especially designed for the needs of disability sport sector employment. Apart from online educations, practical educational sessions will be organised focusing on skills and knowledge for potential international classifiers. The participants of educational sessions will also get the opportunity to be present during the training sessions of international classifiers in Serbia and Bosnia and Herzegovina.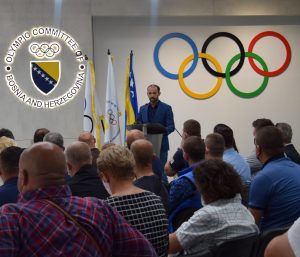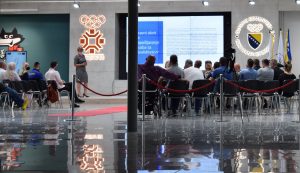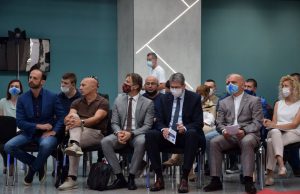 https://srb-bih.org/wp-content/uploads/2021/07/STEPin-2-scaled.jpg
1240
2560
Irena Markovic
https://srb-bih.org/wp-content/uploads/2018/12/cb-hih-logo2.png
Irena Markovic
2021-07-19 14:49:01
2021-07-19 15:06:06
"STEPIN TOGETHER WITH US INTO THE NEW EMPLOYMENT OPPORTUNITIES" was a slogan of the Opening Conference under the project "STEPin"