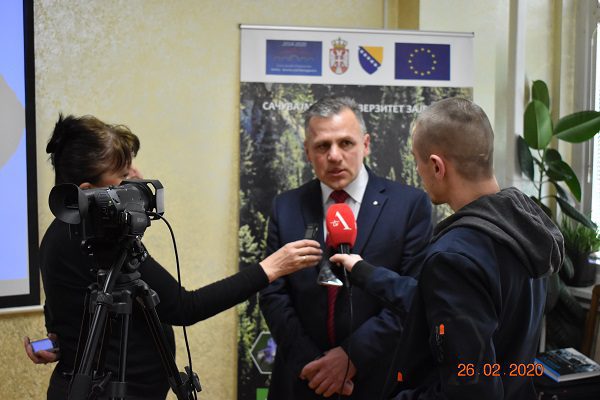 The first conference was held in Sokolac on February 26, 2020, as part of the project " Safeguarding Unique Biodiversity of Drina Valley Environment". The project aims to preserve the Serbian spruce, an endemic species estimated to disappear within the next 50 years if Serbia and Bosnia and Herzegovina whose populated areas do not address this issue together.
The conference discussed project activities jointly implemented by Public enterprises "Forests of Republika Srpska" and the National Park "Tara". The project brings together activities throughout the area where the Serbian spruce grows.
The sites are located on both sides of the Drina, and the project will protect 20 habitats of the Serbian spruce in the municipalities of Bajina Basta, Srebrenica, Milici, Rogatica, Visegrad and Foca.
Acting Director of Forests of Republika Srpska, Slaven Gojkovic expressed his pleasure at hosting the conference, which is the result of a joint project with Tara National Park.
The director of the Tara National Park, Dragic Karaklic, emphasized that the project is related to the conservation of Pancic's fauna in its natural sites. All habitats of these endemic species in Tara National Park are in the first level of protection.
Marijana Josipovic from Tara National Park emphasized that the goal of the project is to contribute to the conservation of Podrinje's biodiversity, but also to the protection of the Serbian spruce.
She emphasized that the project partners work together with the aim to support the survival of these species through improved management of the threatened habitat of the Serbian spruce, raising awareness of the importance of threatened species and other activities.
Professor at the Faculty of Forestry, University of Banja Luka, Milan Mataruga said that the Institute of Molecular Genetics in Belgrade, the Faculty of Forestry, University of Banja Luka, the Institutes of Nature Conservation and the scientific community were involved in the implementation of this project.
Mataruga said: "Professors and scientists from that area are responsible for protecting this unique species, which is in the Republika Srpska and Serbia on both sides of the Drina River from Milici to Foca.
Dr Jelena Aleksic from the Institute of Molecular Genetics and Genetic Engineering in Belgrade pointed out that specie was protected in 1955. The Serbian spruce is only present in these areas in the natural population and needs to be protected.
She emphasized the need for a comprehensive genetic study to build a management plan and a long-term strategy for the Serbian spruce to survive in these areas in the future.
Europe's finest conifer, the Serbian spruce / Picea fennel / is an endemic rare species, one of the oldest in the European flora, discovered by the famous botanist and scientist, Josif Pančić on the Tari Mountains in 1875.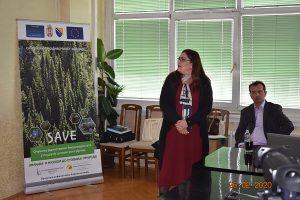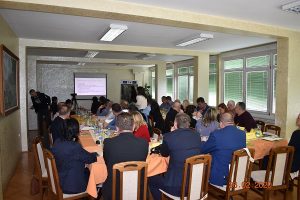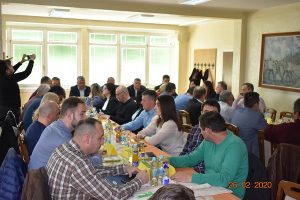 https://srb-bih.org/wp-content/uploads/2020/03/DSC_0250-1.jpg
400
600
Irena Markovic
https://srb-bih.org/wp-content/uploads/2018/12/cb-hih-logo2.png
Irena Markovic
2020-02-27 14:54:12
2020-03-12 12:06:45
Preserving the Serbian spruce was the Conference topic in Sokolac