Because of the undoubted actuality of this theme and ubiquitous need for an adequate attitude towards municipal waste , the results of the introduction of the primary waste selection in schools are more visible and positive reactions are numerous. As a result, 4 new users joined the project last month. "Petar Radovanovi?" Home for Children and Youth, Red Cross of Užice, "Poletarac" kindergarten and the Association of Cerebral and Infantile Paralysis Disabled Persons – Užice, showed an interest to provide their wards and personnel with the opportunity to separately collect waste that generate on a daily basis.
In this way, the project will gain new strength and opportunity to present their results and spread the effects even after the formal completion at the end of April. We are confident that the new project beneficiaries will contribute to further dissemination of the idea about the necessity of primary waste selection establishment in Užice, in order to ensure the longer lifespan of the existing regional sanitary landfill "Duboko".
Considering the project`s financial and technical limitations, further indefinite inclusion of the new users is not possible and therefore is very important that the facilities who introduced the primary seletion through this project, continue to optimally apply and promote this process. Thus in the future, we will be able to achieve a goal and select municipal waste at the point of origin.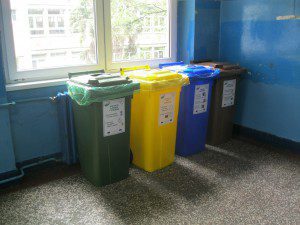 https://srb-bih.org/wp-content/uploads/2018/12/cb-hih-logo2.png
0
0
Jelena Stojanov
https://srb-bih.org/wp-content/uploads/2018/12/cb-hih-logo2.png
Jelena Stojanov
2014-04-03 10:30:14
2017-09-27 18:02:39
New Project Beneficiaries in Užice!