The partnership agreement on the realization of the project "Improve employability of people from vulnerable groups through provision of new knowledge and skills" was signed on May 21, 2021 in Bogatić.
Partners are Caritas Šabac, the Municipality of Bogatić, , ProREHA Sarajevo and SEC Banja Luka. The project implementation is planned for two years, and the total value of the project is EUR 220,340.
The agreement in was signed by Miroljub Nikolić, director of Caritas, Milan Damnjanović, president of the Municipality of Bogatić, Zorica Vujanović, SEC Banja Luka and Vedad Vajzović, president of the association ProREHA from Sarajevo.
The goal of the project is to improve the work engagement of members of vulnerable social groups. During the project, trainings for providers of social protection services, trainings in the field of social agriculture intended for persons with disabilities and in the segment of management in social economy organizations will be organized for 360 users, 180 from Macvanski District and the Federation of BiH.
People from vulnerable social groups will increase their chances for employment by acquiring knowledge and skills through training. Mentioned groups have opportunity to improve their position and quality of life. All trainings will be accredited and the participants who complete them after the realization of the project can be employed in the system of social protection services.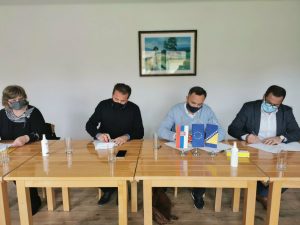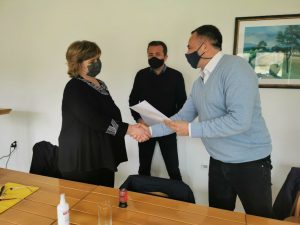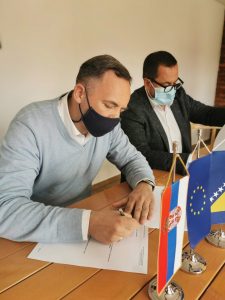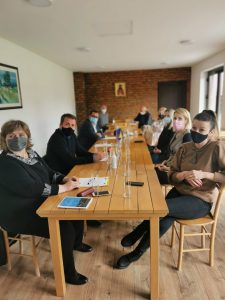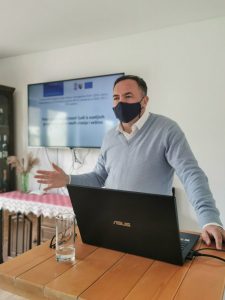 https://srb-bih.org/wp-content/uploads/2021/05/IMG-28a7e6373ca86a311504a56007c62597-V.jpg
1600
1200
Irena Markovic
https://srb-bih.org/wp-content/uploads/2018/12/cb-hih-logo2.png
Irena Markovic
2021-05-07 13:05:20
2021-05-10 13:27:52
An agreement on the realization of the project "Improve employability of people from vulnerable groups through provision of new knowledge and skills"was signed in Bogatić