Within the project "Improved Emergency Preparedness & Coordinated Response in the Cross-Border Area of ​​Serbia and Bosnia and Herzegovina", training in rescue from fast waters was held. This is one of the most demanding types of rescue, because insufficient training of rescuers can potentially endanger the lives of the people they rescue. The training was attended by representatives of all four partners in the project, the Mountain Rescue Service of Serbia, the Mountain Rescue Service of Sarajevo Canton, the Mountain Rescue Service of the Brcko District of BiH and the Tara Mountaineering Association.
" We have learned that it is very important to be self-aware and know how much we personally know about a certain fast water. Also, respecting the hot, cold and hot zones is important when deciding on the method of rescue from fast waters ", said Igor Tonković, the rescuer of the Mountain Rescue Service of Serbia.
The training lasted a total of nine days, five days basic and four days advanced level, in the period from 6 to 14 May 2022 on the Neretva River, in the municipality of Kalinovik, Bosnia and Herzegovina. A total of 36 lifeguards and members of the mountaineering association attended the training.
"We thought it was important for every rescuer to undergo fast water rescue training, learn to walk through water and use water search equipment. It is also important to know how to "read" the river and visually search it, because the success of the rescue operation often depends on it. We also worked on the basics of water hydrology, as well as rescue techniques in a theoretical and practical way ", explained Eldin Gakić, instructor for rescue from fast waters and leader of the water rescue team" Water Rescue Service of the Federation Team ".
The advanced course of rescuing from fast waters took place at night, when rescuers swam and threw sausages after the endangered, as well as swam to the injured in the queen and pulled them out.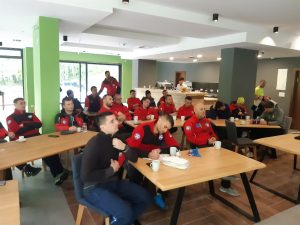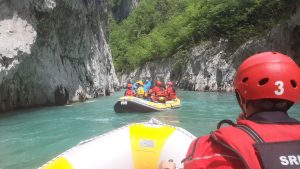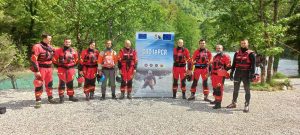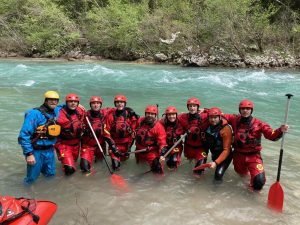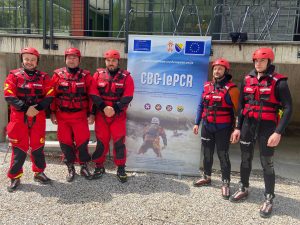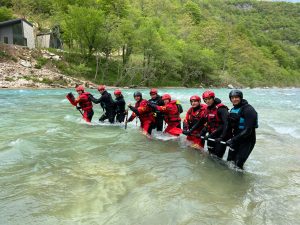 https://srb-bih.org/wp-content/uploads/2022/05/viber_image_2022-05-11_15-07-56-748.jpg
1200
1600
Irena Markovic
https://srb-bih.org/wp-content/uploads/2018/12/cb-hih-logo2.png
Irena Markovic
2022-05-19 10:24:16
2022-05-20 11:16:38
Mountain rescue services - rescue from fast waters