On Monday, December 28, 2020. the final presentation of the results of the project NeoLIFE was took place at the Pannonica Neolithic settlement within the Pannonian Lakes complex in Tuzla.
Svjetlana Kakeš, project manager, and Muhamed Smajlefendić, general manager of JKP Panonica from Tuzla, spoke about the achievements of the project in the past 24 months.
The following results were achieved:
– The existing Archaeological Park "Neolithic Sojeničko naselje" was reconstructed within the Pannonian Lakes complex in Tuzla, which included works and renovation of the interior of Sojenica, and designing salting workshops for visitors, which raised the level of service to visitors to the Archaeological Park;
– Archaeological Park in Tuzla has introduced new content for the youngest visitors, a demonstration archaeological site, which will have an educational and entertaining character and where animation content and workshops will be organized for the youngest visitors;
– The Geological Museum within the Pannonian Lakes has been renovated with rehabilitation works and improvements to the exhibition and equipment for visitors;
– Following the example of the existing Archaeological Park in Tuzla, a new Open-air museum has been established on the site of Staparska Banja in Uzice. Neolithic Archaeological park StaPark will enrich the tourist offer of Uzice and the region;
– Project partners jointly designed and distributed promotional materials of the project, and prepared promotional materials of the reconstructed park in Tuzla and the newly formed museum in Užice;
– Through four modules of joint education,the group of 10 participants was trained to lead thematic tourist groups in the Open-air museum open StaPARK in the gorge of the river Djetinja in Uzice and in the reconstructed Neolithic Sojenica settlement within the Pannonian Lakes complex in Tuzla.
All of the above will raise the quality of the tourist offer and lead to an increase in the number of visitors in Tuzla and Užice.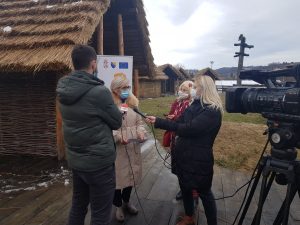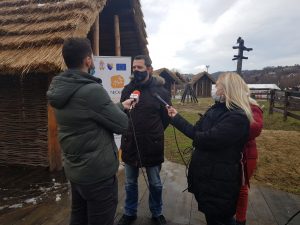 https://srb-bih.org/wp-content/uploads/2020/12/20201228_140455_resized.jpg
1512
2016
Irena Markovic
https://srb-bih.org/wp-content/uploads/2018/12/cb-hih-logo2.png
Irena Markovic
2020-12-29 17:57:35
2020-12-29 18:01:36
The final results of the project Neolife was presented