Project title:E761 Convergence
Axis:  Measure 1.2
Budget: SRB € 57,307.95 & BIH € 58,711.94                        Total € 116,019.89
Applicants:  Applicant 1 – Youth Information Agency – OIA, Bosnnia and Hercegovina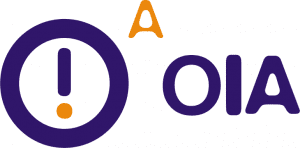 Applicant 2 – ACADEMICA – Akademska grupa, Serbia

Partners: Applicant 1's partners – n/a
Applicant 2's partners – Forum civilne akcije Pozega – FORCA
---
Duration of the Action:  12 months
Overall objective:

To strengthen local economy of the Project (border) area (11 municipalities in total) by promoting the development of creative industries (CI), exchange of good practice, strengthening the work of creative youth and by creation of models of CI that include stakeholders in Project area.
Specific objectives

: To inform the public, especially local authorities about Creative Industries stakeholders' attitudes, needs and potentials. In societies which recently suffered in conflicts and therefore have no financial resources and needed technology for economic general and local development,

To strengthen cross-border people-to-people interaction to jointly participate in local economic development through investment in Creative Industries and Youth Empowerment in western Serbia and eastern Bosnia and Herzegovina.

To strengthen the capacity of youth groups and local governments for creative development and urban regeneration of small and medium sized towns and communities in Serbia and Bosnia & Herzegovina.

To promote examples of good practice and models of local development through youth initiatives according to E761 methodology and achievements – Raising awareness of determining role of creativity for the future in terms of freedom of expression,
Target groups:

  Ccreative youth (young musicians, music producers, event assistants, web programers/designers/editors, video producers, VJs, video and audio engineers, graphic designers, visual artists, etc), creative managers/thinkers, policy makers/experts in creative sector, youth policy, social policy; CSO activists, local authorities..
Final beneficiaries:

Policy makers in CI, SME, trainers, digital technology producers, software producers, local authorities, cultural administrators and managers, politicians, youth and general cultural audience and public in general.
Estimated results of the action
:
A. At least 1.000 people directly and indirectly informed about mapped stakeholders (at least 110 stakeholders or 10 per each municipality), their attitudes, needs and potentials based on concluded surveys
B. At least 100 stakeholders networked and motivated on local economic development through Regional Conference (RC)
C. At least 770 people strengthen and took part in local creative development and urban regeneration through 20 workshops (300 people), 2 trainings (30 people) and 11 Creative Days conducted (440 people).
D. At least 15 examples of good practice and models of local development through youth creative initiatives and achievements promoted
Main activities:
Research & mapping
Creative Days
Final Project E761 Convergence Presentation
Project E761 Convergence maintenance
https://srb-bih.org/wp-content/uploads/2018/12/cb-hih-logo2.png
0
0
Jelena Stojanov
https://srb-bih.org/wp-content/uploads/2018/12/cb-hih-logo2.png
Jelena Stojanov
2013-06-15 15:53:54
2017-09-27 12:38:41
Project Overview