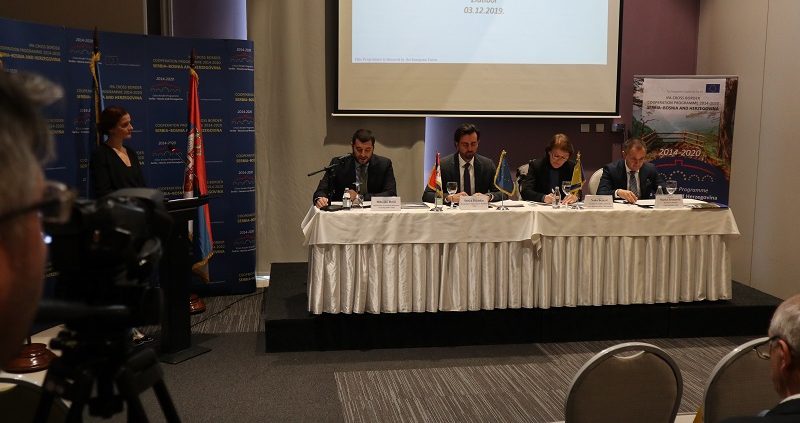 In the occasion of the launching of the Second Call for Proposals within the Cross-Border Cooperation Programme Serbia –Bosnia and Hercegovina 2014-2020, Kick Off conference and Informative session were held on Tuesday, 03. December 2019. at Zlatibor. The Ministry of European Integration of the Government of Republic of Serbia and the Directorate for European Integration, of the Council of Ministers of Bosnia and Herzegovina organized the event with the support of Joint Technical Secretariat.
The conference was opened by Mr Mihajilo Dašić, Assistant Minister for cross-border and transnational cooperation in the Ministry for European Integration of the Republic of Serbia. On this occasion, Mr Dašić stressed that ceremony illustrates how the partnership of the Government of Serbia, Bosnia and Herzegovina and local government units works while implementing projects important for the citizens within the European Union Programme.
"Cohesion policy is one of the most important EU policies, funded by one third of the Union's common budget and supporting a large number of projects across the EU. Its main objective is to contribute to economic, social and territorial cohesion and reducing diversity between regions, as well as to encourage sustainable development, "said Dašić.
The conference attendees were addressed by Ms Nada Bojanić, Head of Unit for Territorial Programmes from the Directorate for European Integration of the Council of Ministers of Bosnia and Herzegovina. Ms Bojanic encouraged forming partnerships in order to develop joint projects and solve joint issues. She also announced preparations of the draft cross-border programme Serbia-BiH for the upcoming period 2021-27 and invited attendees to joint public consultations that will be organized during 2020.
Mr Steffen Hudolin, Head of Operations II from the Delegation of the European Union to the Republic of Serbia emphasized the importance of the cross-border programmes in general. European Union uses cross-border programmes to directly promote cross-border regions and to support their economical, territorial and social development. Mr Hudolin also pointed out that the success and potential influence of the programme depends on the quality of the projects. Furthermore, the projects in the upcoming two years will largely influence the future 2021-27 Programme.
At the end of the introductory statements, Assistant Minister of Finance for Contracting and Financing of EU Funded Programs emphasized ''Advantages of cross-border cooperation programme are its mutual goals, in the present and in the future. The programme identifies common potentials of the cross-border area and faces common challenges while exchanging experiences and lessons learned, and in this way, it contributes to the overall development of the cross-border area".
After the Kick Off, first Info Day was organized. In total, more than 80 people, representatives of different institutions, attended the event and had an opportunity to get information about the Call. CFCU and JTS staff prepared several presentations with useful information.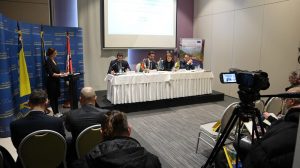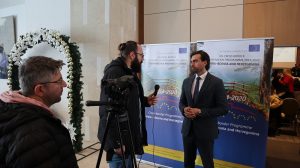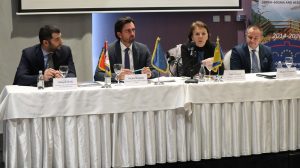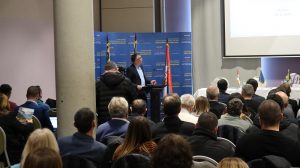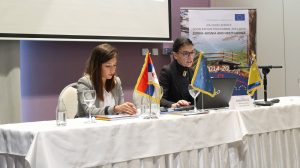 https://srb-bih.org/wp-content/uploads/2019/12/IMG_0015.jpg
449
800
Irena Markovic
https://srb-bih.org/wp-content/uploads/2018/12/cb-hih-logo2.png
Irena Markovic
2019-12-03 15:25:37
2019-12-04 13:26:16
Kick Off conference and Informative session were held at Zlatibor