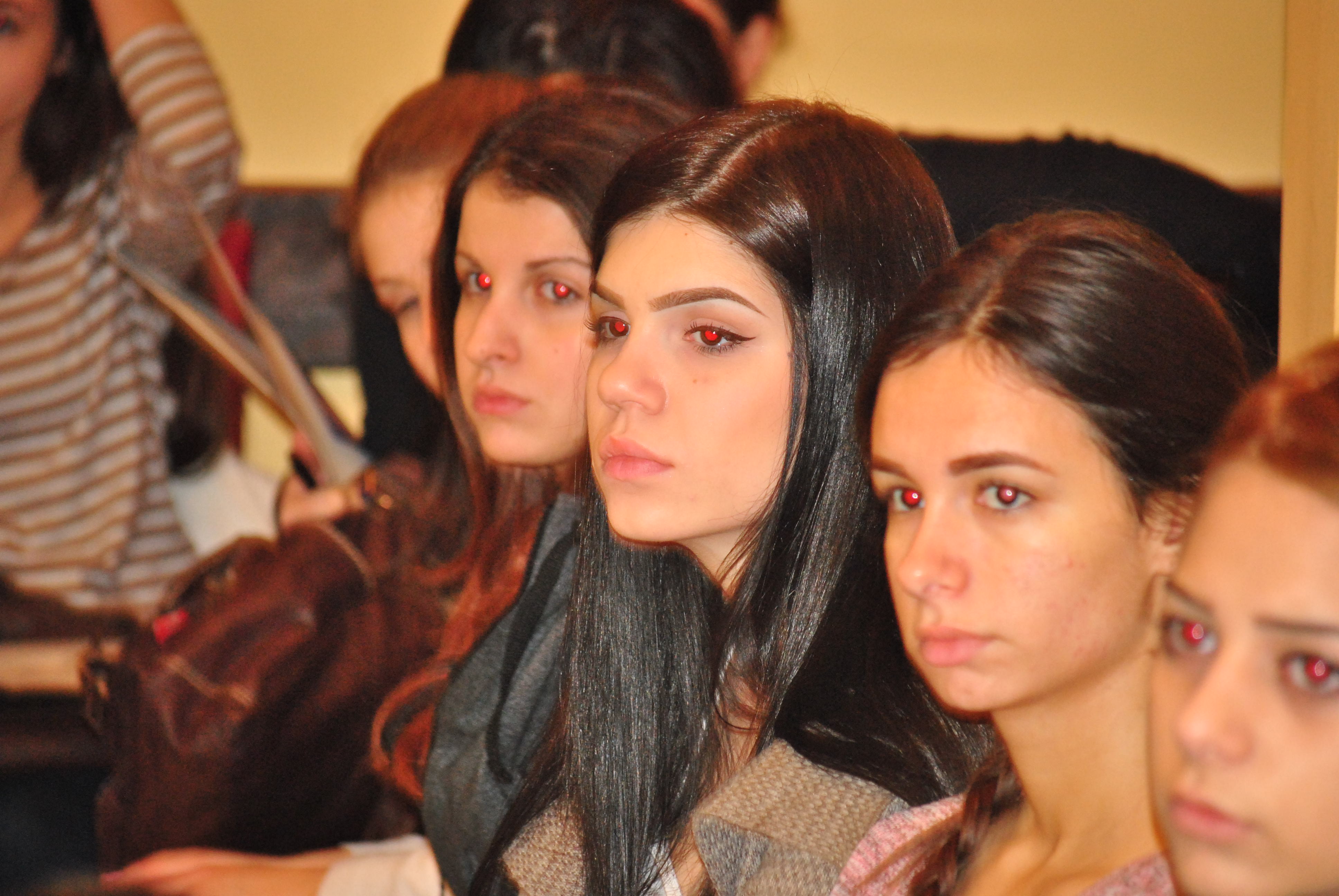 In the month of December sixty students of Valjevo high school and High school of Medicine "Dr. Misa Pantic" participated in the training Working inclusion of people with mental disabilities, which was held in the Center for support within the Psychiatric service of Valjevo. High school students had the objective of creating campaigns in order to raise awareness, to fight prejudice and discrimination as well as promote social inclusion and employment of users of mental health services. Valjevo's youth, working in groups, designed two campaigns – "ABLE TO WORK TO DEFEAT HUNGER" and "ENGAGEMENT OF PERSONS WITH MENTAL DISORDERS FOR THE WORK ON GREEN AREAS" – which address both the employers and the local community.
"As well as launching those campaigns, which can be seen as an indirect benefit of these activities, the main objective of the training has been to educate youth about the problems that persons with mental disabilities are facing every day in their environment. Education and awareness of as many as possible persons about this target group's problems will contribute to raise the quality of life of the users of psychiatric services. As the main result of those workshops, sixty young persons have come back to their community with tolerance in their hearts and with the mission to sensitize their environment, family and friends to the problems of people with mental disabilities" says Snjezana Badri?, Project Manager of the project UPSTREAM II.
The workshops Working inclusion of people with mental disabilities were organized within the project "UPSTREAM II – UPdate of Socialization and TREAtment of Mental health – part 2", which is co-financed by the European Union through the IPA cross-border cooperation Serbia – Bosnia and Herzegovina. The project is implemented by Caritas Valjevo and the Association of Mutual Assistance in mental distress "Phoenix" from Tuzla.
https://srb-bih.org/wp-content/uploads/2015/01/DSC_0010-2.jpg
2592
3872
Jelena Stojanov
https://srb-bih.org/wp-content/uploads/2018/12/cb-hih-logo2.png
Jelena Stojanov
2014-12-28 09:57:58
2017-09-28 13:18:09
Education for a better quality of life of persons with mental disabilities