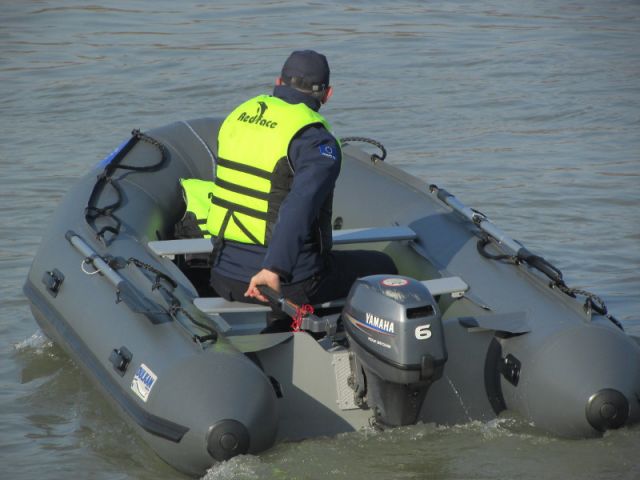 25.1.2018. – At the ceremony of handover of the protection and rescue equipment procured within the project "Emergency response now – ERNOW", financed by the European union and implemented by BiH district Brčko Government, together with Brod Municipality and partners from Republic Serbia: Šid and Sremska Mitrovica, Civil protection of BiH district Brčko is equipped with two filed vehicles, three high capacity pumps, two trash pumps, uniforms, aluminum and rubber boats, as well as belonging equipment.
Head of Operations Section for Social Development, Civil Society and Cross Border Co-operation of Delegation of European Union to BiH Gianluca Vannini, handed over the equipment keys to Mayor of BiH district Brčko Siniša Milić and Mayor of Brod Municipality Ilija Jovičić, stressing out importance of the cross border cooperation.
"Such help gives additional value to all partners, having in mind that it is applied at the cross border level and in that way strengthening social and economic cohesion of neighboring areas. This gives us opportunity to strengthen established cross border partnerships, establishment of new networks and efficient resolving of our mutual problems", said Vannini.
Financial value of project "Emergency response now – ERNOW" cross border cooperation Serbia-Bosnia and Herzegovina within the IPA programe 2007-2013 is 1,159,901.19 EUR, out of which 555,764.58 EUR relates to partners from Republic Serbia, while for BiH the amount is 604.136,61 EUR, out of what expressed in percentage, app.84% of project value is grant financed by the European Union, while the remaining funds are co-financed by the partners.
Mayor of BiH district Brčko Siniša Milić said that the main goal of this project is to capacitate emergency response services for quicker response in cases of natural disasters with aim to protect people and property.
"Valuable is also experience that we have exchanged in the cooperation with other local communities. We have showed that we are capable of applying and working on projects like these, and BiH district Brčko is in the phase of establishing unit which should be organizationally structured and in future working on EU projects", said Mayor Milić.
During the ceremony he handed over a certificate of appreciation for Head of the Delegation of the European Union to Bosnia and Herzegovina and EU Special Representative in BiH Lars Gunar Vigemarka which was received by Mr.Vannini. Certificate of appreciation for joint cooperation Mayor also handed to Mayor of Brod Municipality Ilija Jovičić, Mayor of Sremska Mitrovica Vladimir Sanader and for President of Šid Municipality Predrag Vuković which was taken by Romko Papuga, Head of Municipal Administration.
Held was joint exercise of Protection and Rescue Unit of Brčko district BiH and Civil Protection Unit of Brod Municipality during which was used equipment procured within this project.
Project implementation includes exchange of experience, joint training and capacity building in sectors involved in the process of protection and rescue in case of floods and other natural hazards, as well as procurement of necessary equipment which was presented at the handover ceremony, such as: truck, backhoe loader, field vehicles, high capacity pumps, trash pumps, rubber and aluminum boats with belonging equipment, uniforms, diving suits, drone, handheld radio stations, GPS, computer equipment and projectors.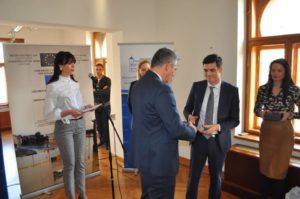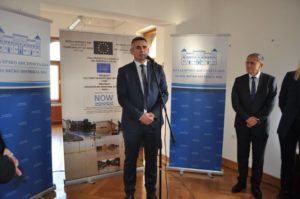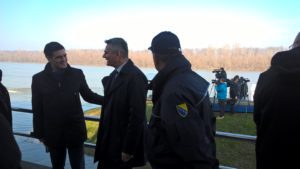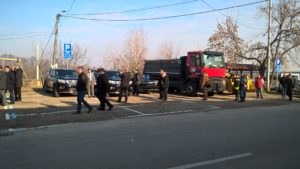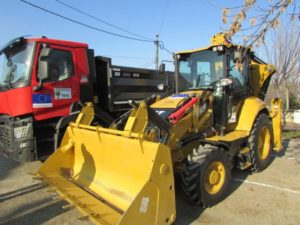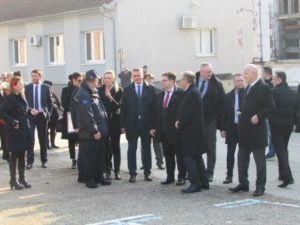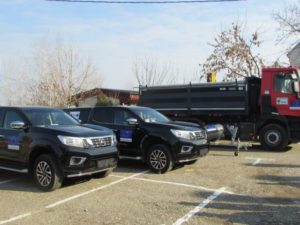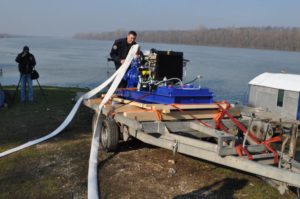 http://srb-bih.org/wp-content/uploads/2018/01/civi_donacija11.jpg
480
640
Jelena Stojanov
http://srb-bih.org/wp-content/uploads/2018/12/cb-hih-logo2.png
Jelena Stojanov
2018-01-25 11:26:40
2019-05-09 03:58:44
Brčko District- Equipment handover trough project "Emergency response now – ERNOW"